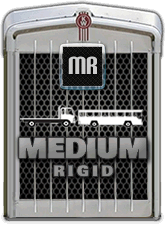 MR MEDIUM RIGID TRUCK LICENCE
MR – Medium Rigid
heavy vehicle truck licence covers any truck or bus with 2 axles and a GVM greater than 8 tonnes. You must hold a minimum of first year of green P's car licence or higher to obtain this licence.
Everything you need to know about getting your heavy vehicle truck drivers licence in NSW
Now take the RIGID VEHICLE DRIVERS KNOWLEDGE TEST
NOTE: You will need Adobe Reader to view these files. Download latest Adobe® Reader® here.
SYNCHROMESH MANUAL OR AUTOMATIC TRANSMISSION
NEW SOUTH WALES LICENCE HOLDERS​

Do You want to work in the mines?
You need a HR – Heavy Rigid licence to work in the mines. We are RMS accredited to get you on your way to your new career.
THIS COURSE CAN BE CONDUCTED IN A VEHICLE SUPPLIED BY THE APPLICANT.
Designed for drivers who wish to upgrade from a C class or an
LR – Light Rigid
licence. Participants develop the necessary skills, knowledge and attitude to obtain a
MR – Medium Rigid
heavy vehicle truck licence with a synchromesh manual or automatic transmission, through competency based assessment (CBA) with experienced trainers accredited by the
RMS
.
Upgrading from a P1 or P2 licence​
Provisional P1 or P2 licence holders who also hold a Class
LR – Light Rigid
,
MR – Medium Rigid
or
HR – Heavy Rigid
heavy vehicle truck licence will remain a provisional licence holder until they have held the provisional licence for a minimum of 2 years. There is no variation to this rule and an unrestricted licence will not be issued until the applicant complies with the requirements of the Graduated Licensing Scheme.
The competency based assessment runs for a minimum of 5 hours as per RMS requirements. Most trainees will complete the training in approximately 8 hours, depending on prior experience and how well the trainee applies the set requirements.
A 50% booking fee is required upon booking.
Balance to be paid before commencement of course.
(Unless alternate arrangements have been made)

RMS licence upgrade fees are not included.

Many trainees complete their training and assessment
in the 8 hours allocated.

"Prices are subject to change" without notice.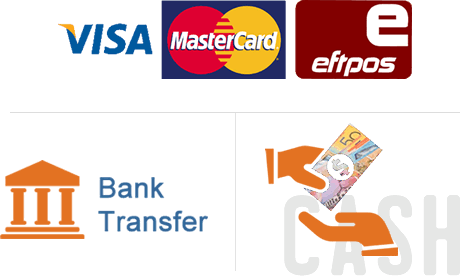 CANCELLATION POLICY
All booking fees are non refundable if cancellation has not been received 4 days before commencement of course date.